Celebrating Mothers at MyOutDesk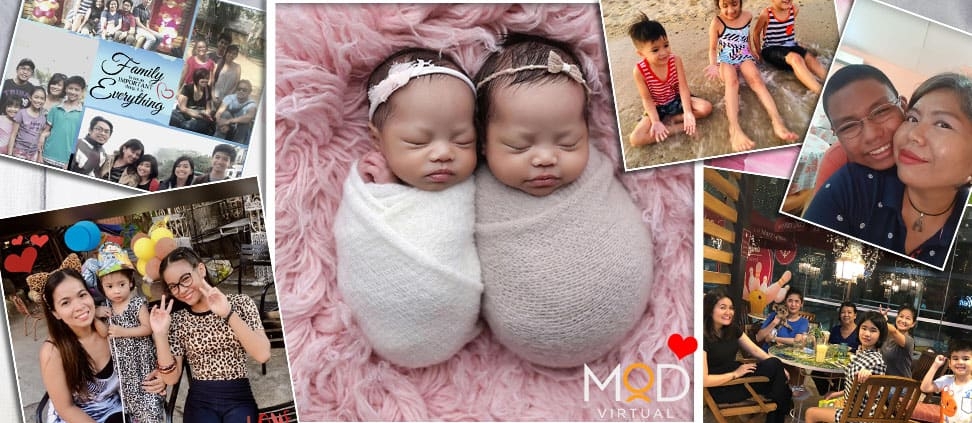 "To describe a mother would be to write about a hurricane in its perfect power. Or the climbing, falling colors of a rainbow."

~ Maya Angelou
MyOutDesk treasures the word" family". We work hard for each other and ultimately, we work hard for our families. We are proud of all the parents in MyOutDesk. Here, we honor the mothers (and single fathers), who have chosen a career path with MyOutDesk so they can provide for their families without having to sacrifice their time with them. It's not easy, late hours mean that they are up all night, however, this also, means that as their workday ends, they can be present for their kids as they wake-up and get ready for their day. This means that they can attend school functions and ceremonies, and help their kids with school projects and assignments. MyOutDesk has 719 talented Virtual Professionals who are proud to have people who call them Mommy.Here are some of their stories:
---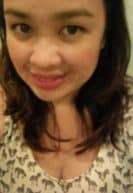 "I've been working from home for the longest time. My eldest was 2 when she was diagnosed with Autism and with two younger boys take care of, the pressure of working and staying with them, (especially her) longer is tremendous. Thank you for the amazing opportunity to be able to work from home! Because of this job, I have time to play with them more. Thank you MyOutDesk." ~ Carla Mae
---

At the age of 35, December 2013, I started my career as an ISA with MyOutDesk. It was a blessing to be part of this family table because, during that time, my husband was affected by the recession. He lost his job and had to come back home here to the Philippines. We had 3 little kids at that time and the only source of income we had was my job. It was a difficult time to adjust to raising 3 kids and being the sole breadwinner of the family. I did my best to become indispensable to my client. I have been with my client for almost 5 years. I have received countless blessings!  I am able to send my 3 children to a good school and I am able to provide for everything they need.  I am able to pay our rent, our bills and I was also was able to invest in a new car. I have adapted MyOutDesk's principle of having a servant's heart. Whenever given the chance, I support local outreach programs as my way of giving back. Though until now, my husband is still unemployed, I must say that I have already reached a point of stability with MyOutDesk. I've been through tough times, but I know being part of MyOutDesk's family table will always be a blessing to me and my family and I will be forever grateful. ~ Jenny
---

I've been with MyOutDesk for almost 5 years now. MyOutDesk has been a big help for us financially and at the same time, my bond with my family became stronger despite my children's ages (20, 18 and 14 years old). I was able to show them that I can work and be there for them at the same time. I'm so glad to be part of MyOutDesk. ~ Irene
---

I've Been with MOD since December 2014, after I had a vehicular accident. I am a single mom,  A Person With Disability. I suffer from chronic pain and yes, I work, as long as the pain is tolerable. My son even prepares me strong turmeric tea to help ease the burning pain of both my hands due to cervical myelopathy. My son and I are a team.  We are proud MODsters! ~ Eyla
---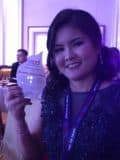 My life shifted when I got pregnant for the second time and I chose to be part of MyOutDesk. It wasn't smooth sailing at first. I had trouble getting a steady client and to top it all off, I had a miscarriage and my partner left. It took 2 months for me to get a client at MyOutDesk. This is where my life began to change. I paid off my debts and was able to give back more by participating in MyOutDesk's outreach programs. I have been able to make improvements to our home and take my family on vacations. I get to spend more time with my loved ones.More and more blessings keep pouring in. This is my MyOutDesk Virtual Professional story in a nutshell. From Messed-up to cleaned-up. ~ Sandra
---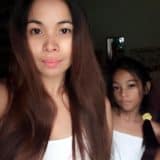 Back in May 2014, I made the toughest decision in my career! From working in an office to working from home! But nevertheless, it was a great move and such an amazing blessing! Working with MyOutDesk is like hitting 3 birds with one stone!
I get to help my client in their business needs.
I get to help my husband bring food on our table.
I get to be a FULL-TIME MOM to my daughters.It is such an awesome life being a MyOutDesk mom. I couldn't ask for more!
Happy Mother's day to all the amazing moms out there!
https://www.myoutdesk.ph/wp-content/uploads/2019/05/mothers-day.jpeg
456
972
Alvin Leveriza
https://www.myoutdesk.ph/wp-content/uploads/2022/02/mod-logo-small.png
Alvin Leveriza
2019-05-10 23:17:57
2022-02-28 16:51:49
Celebrating Mothers at MyOutDesk